How to use Text My Bus
Wondering when your bus will reach your stop? TheRide's Text My Bus tool makes it easy to get real-time information!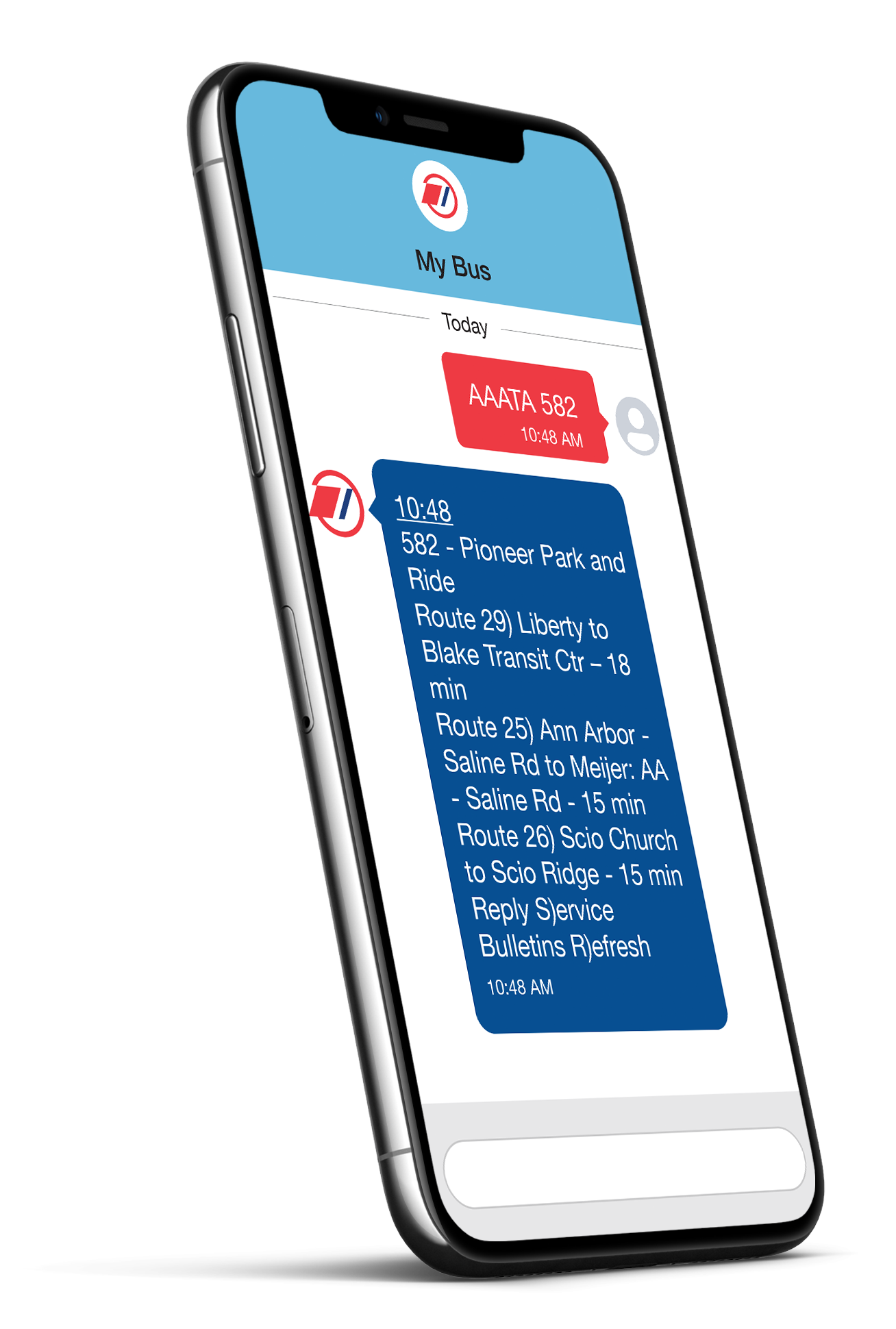 It's Easy as 1-2-3
Locate the bus stop number on the route sign at your bus stop, or find it using our bus stop lookup tool.
Text AAATA, a space, and then the stop #. For example, if you are waiting for your bus at the Pioneer Park & Ride Lot, you'd text 41411 with the message AAATA 582.
Receive estimated arrival times for bus routes serving your stop.
---
Message and data rates may apply
Text STOP to cancel