TheRide works closely with academic institutions in the Ann Arbor/Ypsilanti area to create special offerings for students, faculty, and staff. 
University of Michigan

MRide 
Active students, faculty, and staff at U-M and Michigan Medicine have unlimited access to TheRide's fixed-route bus service with a valid yellow Mcard. To take advantage of your sponsored ride, swipe your Mcard when you board the bus. Your Mcard will serve as your bus pass. 
This sponsored fare is made possible through an agreement with U-M and TheRide in which U-M pays fares for U-M riders.
Additional transportation benefits include:
Free parking at any of TheRide's Park & Ride lots
An employee vanpool program
Connections between U-M Bus Routes and TheRide Bus Routes at certain campus locations
Eastern Michigan University
30-Day Discounted Pass 
EMU partners with TheRide to offer special discounts to EMU students, faculty and staff members.
Enjoy 30 days of unlimited rides on all fixed-routes in TheRide's bus service area for a discounted rate of $40.60/month. With this discount, you'll save $18 off our regular price at $58. Passes are only available for purchase at Service EMU in the Student Center. You must present your student or employee I.D. card when you purchase your pass and board the bus.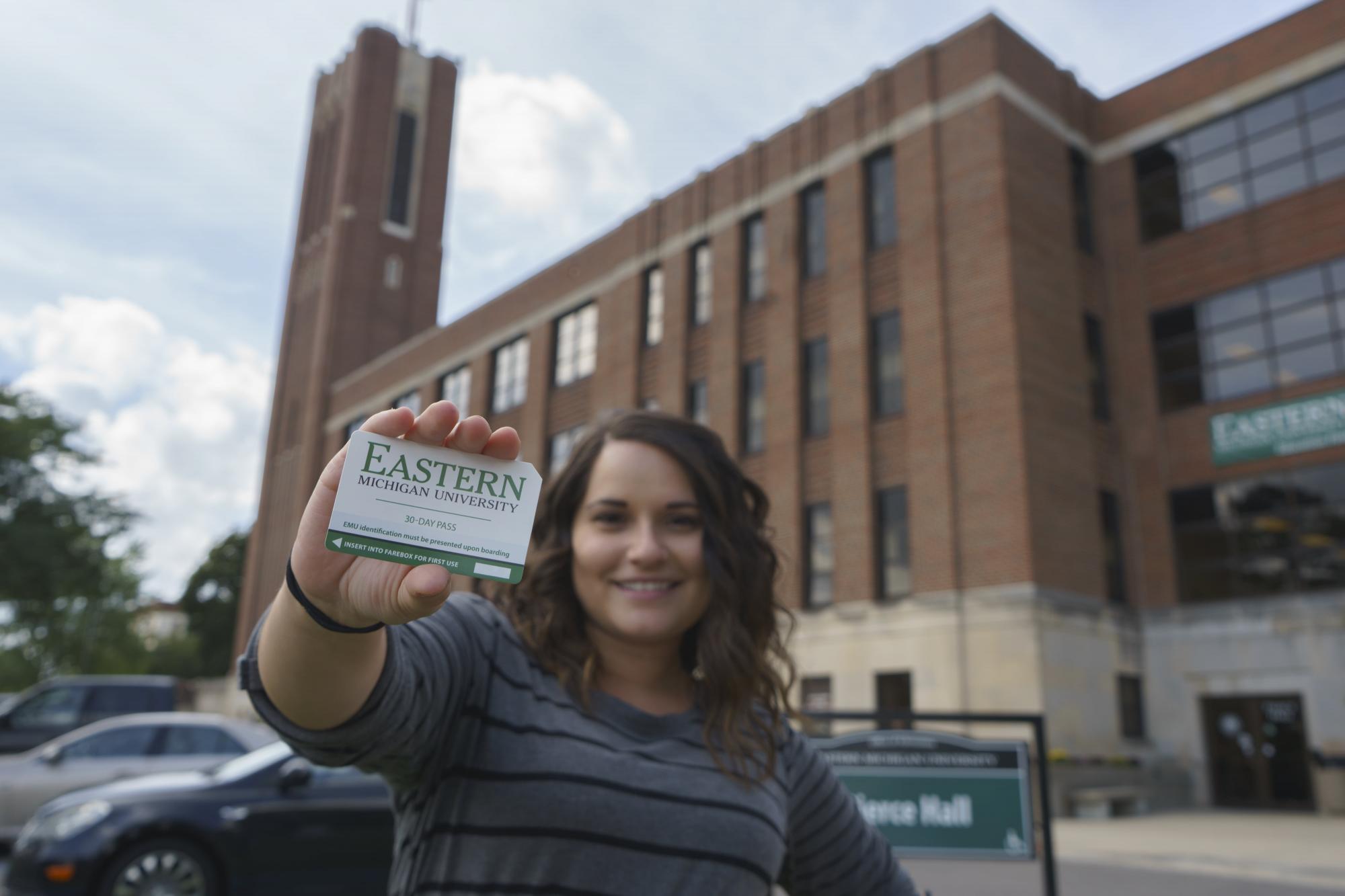 College of Business Shuttle (Route 41)
This route is currently suspended under the Temporary Service Plan. Visit our Schedule Library for more information.
Ride the College of Business Shuttle (Route 41) for free! Route 41 circulates between the College of Business and Main Campus. Pick up the shuttle in the circular drive at the Student Center and other locations on campus. You must present your EMU I.D. when you board.
Washtenaw Community College
Due to the impacts of COVID-19, there are changes to services to the WCC campus as well as operations on the WCC campus.  Visit our Coronavirus Updates page for the latest information.
Youth (K-12)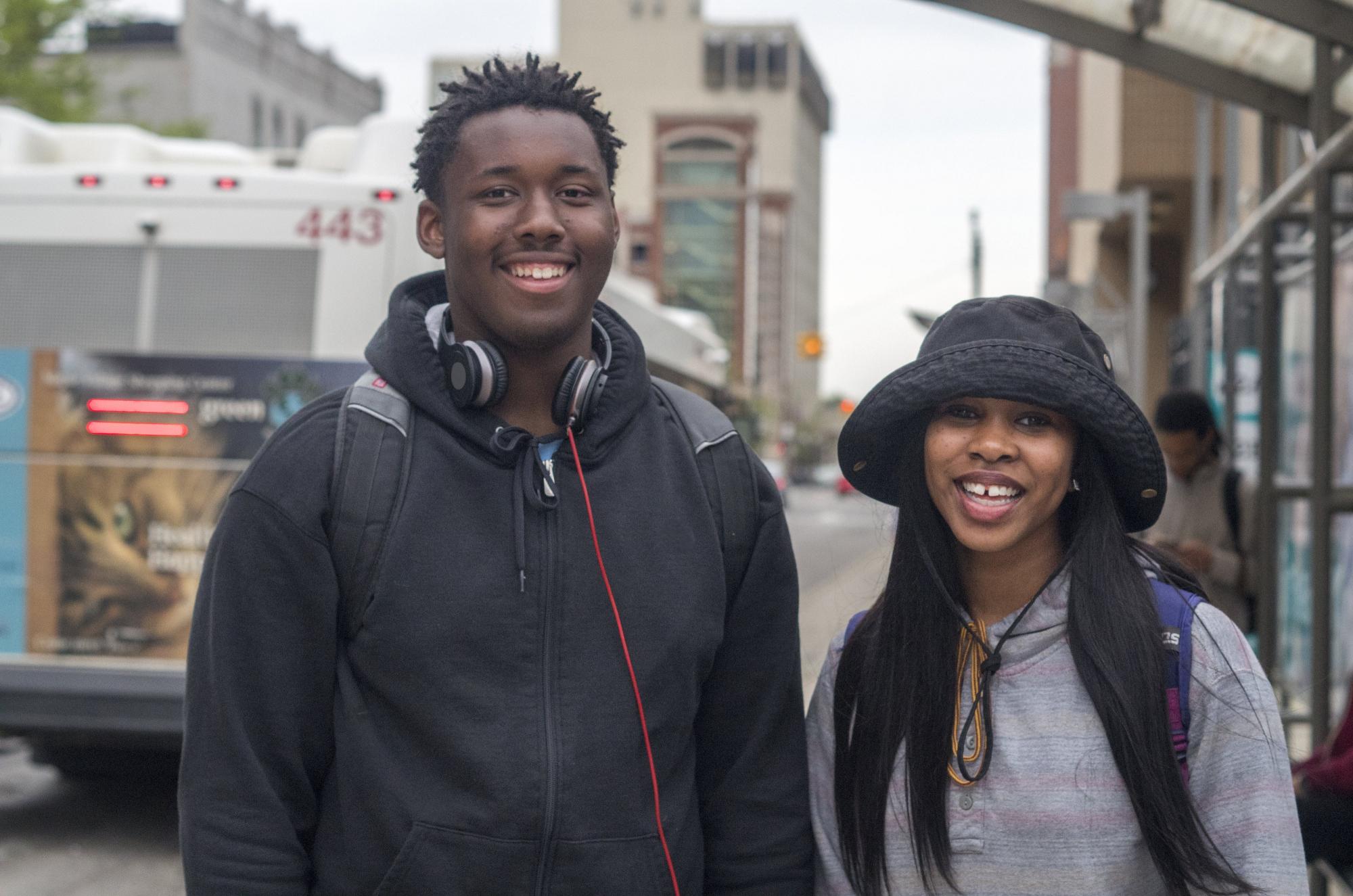 All Kindergarten through grade 12 students are eligible for half-fare bus rides, youth passes, and half-fare tokens with a valid student I.D. Students and parents can buy passes online, order by mail, or buy in-person at one of our outlets. Children 5 years of age and younger ride for free.
AAPS Exceptional Pass 
The Exceptional Pass is a program of the Ann Arbor Public Schools (AAPS). Eligibility and distribution of this pass is the sole responsibility of Ann Arbor Public Schools. Please direct any questions about the Exceptional Pass to your school's contact or call AAPS Transportation at 734-994-2330.
ACCE School/Ypsilanti Schools 
George School (ACCE) provides 30-day passes to eligible students attending the ACCE program for use on TheRide's bus routes. Eligibility and distribution of this pass is the sole responsibility of the school. Students who are not eligible to receive a 30-day pass are able to ride for half fare with a student I.D.
There is more seating availability during off-peak travel hours (weekdays 9:00 am - 3:00 p.m. and after 6:00 p.m.).
Please let us know if you have a large group boarding prior to the day of your trip. This will help us ensure we can accommodate your preferred travel time.
If your plans change, please call us at least one day in advance.
Fares are paid on the day of the trip and at the time of boarding. We accept cash (exact change preferred), tokens, and regular passes. 
Please contact TheRide at 734-996-0400 to alert our staff if you plan to use our buses for your next field trip or if your plans change. You may also contact us with questions or for more information.